TAILORING TREATMENTS OVER TIME
The treatments you pick will be the best ones for you. To navigate your life-long journey with OA, it's important to feel confident managing your OA. However, you'll likely need support to manage this chronic and progressive condition. Tailoring treatments depends on your symptoms, experiences, needs, and your care plan and goals. You'll likely work with many clinicians as your care journey develops.

Your life and OA symptoms will change as your symptoms change. There is no 'one size fits all' care plan: your care plan will meet your needs and goals and change as they change
Make sure you know who your primary clinician is and that you have a clear follow up plan with them​
It's likely you'll work with many different clinicians on your OA over your lifetime​
Remember your care plan belongs to you: Take it to every appointment so you can talk to any of your clinicians about it​
It's possible that you'll try and re-try different treatments over your lifetime: A treatment that didn't help your symptoms at first may work later, and some treatments that did help might stop helping.
As you learn about your OA and try some treatments, you'll become more confident managing it​
Don't expect instant results when you start a treatment. You have to try for 3 months before you can ask yourself if your symptoms have changed.​
Your osteoarthritis care plan will change as your symptoms change, your experience with treatments change, and your needs change.
There are no one-size-fits-all rules for how to combine treatments and tailor the care for you. Your clinician's knowledge and experience should be combined with your goals and needs.
You'll work with your clinicians to combine different treatments to manage your osteoarthritis for the rest of your life. Even if you've already tried a treatment, it may be time to try it again if some time has passed. If you like one treatment and it works for you then you can use that treatment for as long as you want.
You can use your Treatment Menu from your osteoarthritis Self-Management Toolkit to go over your options and pick new treatments to add to your care plan. Your clinician will suggest combining different treatments to help manage your symptoms. It's important to combine treatments so you can focus on the Cores (education, exercise and physical activity, and managing your weight).
It's possible that surgery for your hip or knee may be part of your osteoarthritis care journey. Standard 8 talks more about making the decision to have surgery. Being referred to a surgeon is a possible change to a care plan. However, a referral isn't usually made until all non-surgical treatment options have been exhausted. Surgery doesn't mean the end of your osteoarthritis journey. It's important to keep the other joints affected by your osteoarthritis healthy.

Your primary clinician is the one who'll work with you the most to keep your care plan up to date and help guide you on treatment choices. They can also help guide you to finding the best supporting clinicians for you where you live.
Over time, it's likely that you'll see many clinicians; they'll become part of your network of support. Different clinicians have different training and skills to help you with the different treatments you'll try over time33Bowden JL, Hunter DJ, Deveza LA, Duong V, Dziedzic KS, Allen KD, et al. Core and adjunctive interventions for osteoarthritis: Efficacy and models for implementation. Nature Reviews Rheumatology. 2020;16(8):434-47..
Remember your care plan belongs to you. Take it to every appointment so you can talk to any clinician about it.
Your Follow-Up Plan
A follow-up plan describes when you'll see any of your clinicians again. As the care plan is tailored over time, you may follow-up to:
See how you respond to a new treatment
Monitor changes in your symptoms and decide if your care plan needs to be adjusted
While there's no set schedule for when you should be seen for a follow-up, the follow-up plan should be clear to you and your clinician.
Your clinician may ask you to contact them when you want to talk about your care plan again or if your symptoms change. Your clinician might also ask you to make an appointment to see them after a certain time. Make sure you understand who'll make the next appointment and what's a reasonable time to wait given how active your osteoarthritis disease is at the time you made your care plan.
It's important to always be upfront with your primary clinician: Be honest about how you've been feeling, what treatments you liked and didn't like, and if your goals have changed. Work with them to keep your care plan up to date so it's always meeting your needs.
Don't expect instant results when you start a treatment. You have to try for 3 months before you can ask yourself if your symptoms have changed. It can take 3 months or more of following your plan to see results.
Feeling Confident Managing Your osteoarthritis
You live with your disease every day. The goal of your life-long osteoarthritis journey is to give you the confidence to use strategies to cope with your osteoarthritis. Every Core Treatment is about helping you manage your osteoarthritis (
Standard 4
,
Standard 5
, and
Standard 6
). The category of Adjunct Treatments called: Self-Management Programs, in
Standard 7
, also offer more strategies to help you manage your osteoarthritis.
You can keep notes or a journal of the treatments you've tried from your care plan, how often you have symptoms, how long the symptoms last, changes in your symptoms, and your overall experience. Make sure to bring your notes with you when you see your clinician.
There are many ways to keep a journal. Use a format that feels right to you. Monitoring and evaluating during your care plan and at follow-up visits will help you feel in control and in charge of your care journey.
Every clinician should support your treatment and the choices you've made to manage your osteoarthritis. Part of managing your osteoarthritis is to pay attention to your symptoms, how you're feeling, and how your care plan choices are working for you. The next step is that when you do see that there's a problem or issue, you look at ways to manage it.
Other ways to manage your coping strategies for osteoarthritis include:
Picking Core Treatment(s) that are tailored to your needs
Picking a combination of Adjunct Treatment(s) to support the Core Treatments, if needed (Standard 7)
Attaching SMART goal(s) to the selected treatment(s)
Choosing a follow-up plan and revising the care plan as your needs and priorities change (Standard 3)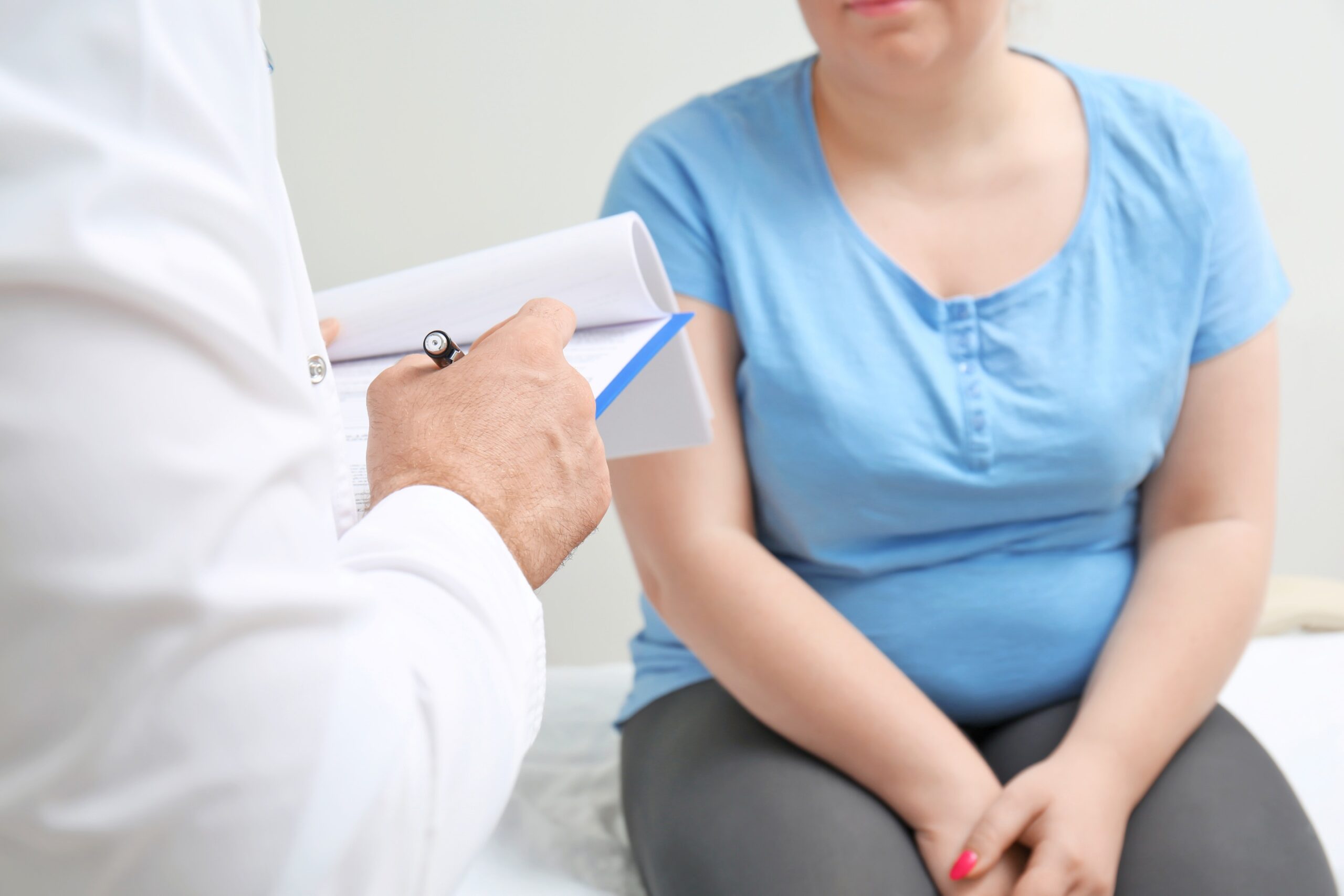 You have a right to a respectful and culturally appropriate talk about your treatment options, and how it fits your cultural customs. You also have a right to tailor your care plan to your interests and what you're able to do.
Referral Between Clinicians
Category of OA Treatments
Discipline that may offer the treatment
Education
Exercise and Physical Activity
Weight Management
Supports (Walking and Environmental
Cognitive Behavioural Therapy
Self-Management Programs
Non-prescription Pharma Treatments
Prescription Pharma Treatments
Joint Injections
Family Physicians
X
X*
X
X
X*
Nurse Practitioners

(NPs, RNs, LPNs)

X
X
X
X*
Physiotherapists
X
X
X
X*
X
Restricted
Occupational Therapists
X
X
X
X*
X
Kinesiologists
X
X
X
Exercise Physiologists
X
X
X
Sport and Exercise Medicine Physicians
X
X
X
X
X
Radiologists
X
Rheumatologists
X
X
X
X
Physiatrists
X
X
X
X
Chiropractors
X
Orthopaedic Surgeons
X
X
X
X
Pharmacist
X
X
Registered Dietitians
X
X
Counsellors
X
X
X
Psychiatrists
X
X
X
Psychologists/Mental Health Therapists
X
X
X
Podiatrists
X
X
Pedorthists
X